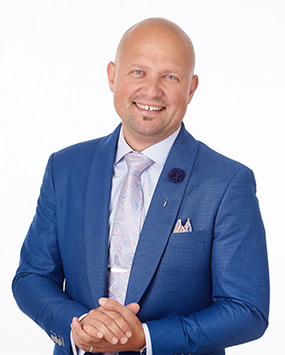 Sean Kirady - Broker Of Record - RE/MAX One Group
204.233.9396 - Brokers@RemaxOneGroup.com
Stephanie Baron
REALTOR®
RE/MAX One Group
Stephanie Baron
After finishing a business diploma on a volleyball scholarship in Alberta, I spent some time managing the family business—a local restaurant. At the best of times, the restaurant industry is a difficult one but I rose to the occasion and I loved the responsibility. In this role, I continued to develop my relentless commitment to excellence and meticulous attention to detail, but I also learned that I loved getting out of the classroom and into the real world! I loved meeting people, getting to know their stories, what makes them unique, what they are passionate about.
Ready to find my own way in the world, my next step was into the fashion industry. I quickly moved my way up in the company as a Merchandising Manager, in charge of product development and design. In this role, I got to flex my negotiation muscles dealing with suppliers on pricing, and I found that not only was I good at it, I really enjoyed it.
There were plenty of things I loved about this role, but I knew my career still wasn't 100% settled. As a young adult in business school, I always had real estate in my mind as my eventual career, and it was finally time to pursue it.
I was always attracted to the real estate industry because of my interest in design and architecture, but all the elements I had loved and excelled at in my previous positions— building relationships, tough negotiations and a relentless commitment to success— made it clear that I was on the right path.