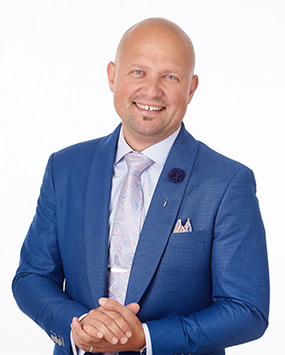 Sean Kirady - Broker Of Record - RE/MAX One Group
204.233.9396 - Brokers@RemaxOneGroup.com
Chris Day
Chris brings his proven track record for exceptional business practices and client service to residential Real Estate, helping people seamlessly navigate the housing market with remarkable expertise and 5 years of experience.
A background in digital marketing and a talent for video production has helped his career take flight. He has 15 years of customer service management experience, which makes Chris a great problem solver and listener. Great imagination and attention to detail really helps clients see the potential that can be in a place to call home.
Chris is a hard working family man, and devoted father of two. In 2018, he joined his wife of 15 years in Real Estate and formed what is now the Day Team. Chris enjoys playing sports and spending time with his family. He has a love for traveling and sharing the magic of Disney with his kids.