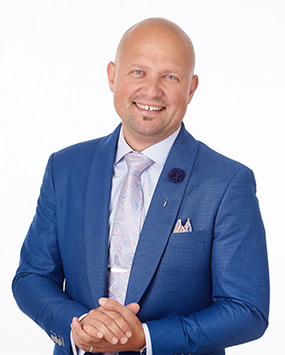 Sean Kirady - Broker Of Record - RE/MAX One Group
204.233.9396 - Brokers@RemaxOneGroup.com
Lin Chen
I am a native Mandarin speaker, and I am happy to assist with translation for buyers and sellers. I was born and raised in Xi'an, China. It is a name that may not be known to all, but when I mention the Terracotta Warriors, I believe everyone knows about it. My first career was in my hometown working in the travel industry. A third of my time was spent on the road travelling for work with customers— and for leisure with family and friends!
In 2019, I decided to start an adventure. My daughter and I chose to move to Winnipeg, Canada. We both love the life here. It has a beautiful sky and clouds and we love the slower lifestyle. With our adventurous spirits, we love to explore and meet new people. One thing we will learn for sure is to fall in love with hockey!
My first step in Winnipeg was to complete my ABM program at the University of Manitoba, which I completed in 2020, and then quickly found a position with The Moore Group, which has been great!
The people, the team, and culture of The Moore Group coincide perfectly with what I did in the past. Everyone in the team is nice and friendly. I have learned a lot from them and I believe I will learn more.
I look forward to have the opportunity to work with you!