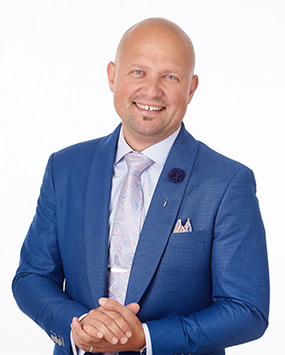 Sean Kirady - Broker Of Record - RE/MAX One Group
204.233.9396 - Brokers@RemaxOneGroup.com
Drew Eagle
REALTOR®
RE/MAX One Group
Drew Eagle
My passion and love for real estate really started in an entirely different field... literally. I grew up as a farm boy in rural Manitoba where I was raised to have a strong moral compass, love for my neighbours, and an unwavering work ethic. Whether it was building a shed, hauling grain, or tidying up, you did it right and gave it 110%.
In a small community, you either follow in Dad's footsteps and became a farmer or set out to seek your fortune in the big city. With the family farm safe in my brothers' hands, and fully aware that I thrived in competitive and challenging environments, I headed to Winnipeg in pursuit of my next challenge.
My first city job was in sales at a clothing store where I became the top salesperson almost immediately. Like the farmers I grew up with, carpentry and hard work were in my blood, but in this job I started to realize that I am also a true people person with a skill set that some of the old-timers didn't have.
With this realization, I made the leap to residential construction sales. Again, needing to instantly get to the top, I quickly became one of the top salespeople in the company.
I spent nearly a decade in housing, and learned houses inside and out. I have worked in every age of home, new and old and I loved it all.
Eventually, my son and Scott Moore's son ended up on the same hockey team, and that's where my story took a new turn.
Scott and I got to know each other as coaches on the hockey team. I was really impressed with his style of business and the level of commitment to excellence he demonstrated in all aspects of his life. A career in real estate seemed like the perfect way to blend my knowledge of construction with my sales and management skills.
This was my opportunity to be exactly what I was meant to do: be your realtor.
With ten years of residential construction experience under my belt, character homes are my specialty as I am very familiar with renovation costs and timelines. I also enjoy guiding buyers through the new construction process, helping them to build their own personal dream home, while keeping an eye on making smart choices should resale ever come to the table.
Ultimately, it is my goal to help my neighbour with the biggest transaction of their life.
I am proud to have the strength of the Moore Group behind me in this career. With us, you have the hardest working, most ethical people I have ever met on your side—who also happen to have won five consecutive Gold Medallions (the highest award for Winnipeg REALTORS). I am fortunate to call myself a member of the Moore Group team/family and it feels fabulous to be able to tell you that we are, and always will be, the right choice.