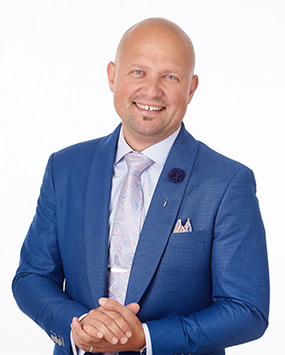 Sean Kirady - Broker Of Record - RE/MAX One Group
204.233.9396 - Brokers@RemaxOneGroup.com
Diana Groves
REALTOR®
RE/MAX One Group
Diana Groves
I am a FULL-TIME REALTOR many years experience in the Residential and condo sales. My strengths are to help buyers and sellers navigate the world of home buying and home selling. I'm here to lend a helping hand and provide the best advice and direction. I will consult with experts in many fields to get the answers you need for you to make an informed decision when buying or selling a home.
If you are looking for a full-time, professional, experienced, ethical realtor who can represent your best interests when buying or selling a home, consider me as your real estate expert. I'm an expert in Condo and residential home sales. Read my references and you will know that I am determined to provide you with the ABSOLUTELY best service.
You won't be disappointed! Check out my website HomessellbyDianaGroves.com.
Lending a helpful hand is what I do so sellers and buyers reach their housing objectives. For sellers that means obtaining the best price for their home through extensive marketing and networking. I guide homeowners and buyers to Home Staging Experts, foundation experts, handymen and lawyers.
Whether you are a first time home buyer or a seasoned purchaser, you can count on me to find you the ideal property.
If you are thinking of selling your home, you can count on me to represent you and your home as if it were my own. I provide updates and continual feedback. My marketing techniques will provide you with the exposure your home needs to sell. As your real estate representative and consultant you can always count on me. I'll work for you and won't quit until the job is done! AND, I don't get paid unless the job gets done! My testimonials from satisfied clients speak for themselves !!
TOP PERFORMER - 2014 Director's Awa
TOP PERFORMER - 2015 Director's Award
TOP PERFOMRER - 2016 Director's Award
TOP PERFORMER - 2019 Executive Award

I am the REALTOR FOR YOU - The '1'-'4'-'U' ...