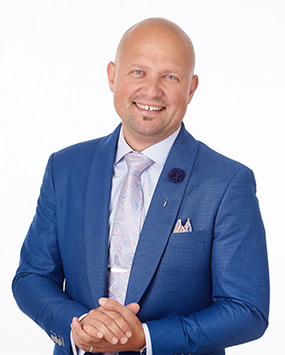 Sean Kirady - Broker Of Record - RE/MAX One Group
204.233.9396 - Brokers@RemaxOneGroup.com
Renée Kirady
A Winnipeg girl at heart, Renée was born in St.Vital. She joined her husband Sean in 2013, to assist him with forming the team you see now: KiradyJones & Associates at RE/MAX One Group. She is the "behind the scenes" that keeps all things in order.
Renée spent approximately ten years working as a flight attendant with our national air carrier. Throughout the years, she exemplified strong customer service values and intergrity, and carries this through into her real estate career.
In 2011, Sean & Renée had their first child, Tristan. Figuring that flying around the world was no longer an option, Renée transitioned to assisting her husband Sean in all things paperwork and customer service for real estate. She maintained a strong commitment and balance of family and work, and is always there to assist clients as needed. In 2016, Sean & Renée welcomed their second child, Vanessa, to their little family, and continue to balance work and life together.
Dedicated to ensuring that the real estate experience with her team is always positive, she ensures all calls and emails are redirected and answered promptly. She assists with photography at times, and ensures website data is accurate and feedback noted.
Whenever a difficult issue is resolved – chances are Renée was part of the solution.