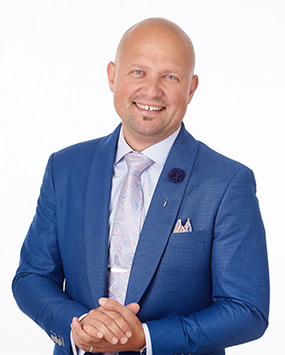 Sean Kirady - Broker Of Record - RE/MAX One Group
204.233.9396 - Brokers@RemaxOneGroup.com
Ryan Jones
Prior to moving on to Real Estate, Ryan spent twelve years in the Group Insurance industry with the majority of his tenure specializing as an Information Technology Project Manager. With this experience, Ryan learned the value of building good relationships and working to fulfill the expectations of his customers in a demanding, competitive, and evolving environment.
Following his passion Ryan finished his Realtor's licensing program and joined Sean Kirady at RE/MAX One Group to form KiradyJones & Associates. With the transition into this team dynamic, Ryan brings his dedication and focus on the two areas of interest which fuel his passion... People, and the homes in which they build their lives in.
Being a home owner and investor, Ryan understands the importance of a well thought purchase in order to capitilze on your return when selling. Whether you are a first time home buyer or an experienced investor, Ryan will go the extra mile to ensure you are fully satisfied with your real estate transaction.