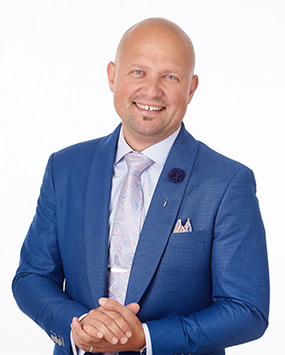 Sean Kirady - Broker Of Record - RE/MAX One Group
204.233.9396 - Brokers@RemaxOneGroup.com
Phil Gear
REALTOR®
RE/MAX One Group
Phil Gear
Owing to being born and raised in Newfoundland, I am a natural networker who relishes making connections, and bringing people and deals together. I truly enjoy discovering what motivates someone and finding a way to bring a deal together, while fostering long-term connections with both parties.
Married to a serving Canadian Armed Forces member, I have had lots of practice getting to know new cities and people. When you move frequently as a military family, you quickly realize how important the right community is to your quality of life.
Finding the right home, right street or right community makes the difference between just surviving, and thriving.
Through a decade working in a managerial role for one of the largest international oil and gas companies, I developed a strong work ethic based on the foundations of transparency, efficiency and 100% dedication to every task. Clear communication, 24/7 responsiveness and the ability to remain calm under pressure were critical to my success in that fast-paced environment.
Working in four countries and with people from all over the world has given me a true appreciation of the richness of other cultures, and the nuances of negotiation and the ability to problem solve. Completion of a Project Management certificate program enhanced my understanding of time and resource management. This fine-tuned balance of skills are extremely applicable to the dynamic world of real estate and will enable me to serve you well as your REALTOR®.
I had been interested in a career in real estate for over a decade, inspired by my experiences interacting with and learning from industry experts in multiple provinces and countries through our six moves in ten years as a military family.
The timing was right once we settled in Winnipeg, which was finally the spot for our family to call home for the foreseeable future. I dove in headfirst and earned my real estate license in a matter of months.
I am thrilled to be a member of the top real estate team in Manitoba. The Moore Group brings a vast wealth of experience and strengths to the table that is second to none. Having experienced so many real estate transactions myself, offering a complete buying or selling package should be the gold standard— and with The Moore Group, it is.
I am keenly aware of the key elements and small details that make for a seamless real estate experience for both buyers and sellers, and strive to make that a reality for all my clients while valuing your trust and time.
I have a particular interest in working with people relocating to Winnipeg. I am intimately familiar with the process and policies of relocations, including cross border moves. Winnipeg has a vibrant cultural, food and arts scene, sports galore, and so many outdoor areas to explore— and I can provide as many itinerary items to see and do as houses to see.
Let me be your REALTOR® to guide your through a hectic and fast-paced posting season. Reach out anytime, I can't wait to get to know you and find your perfect fit.