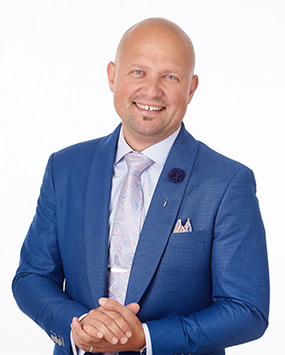 Sean Kirady - Broker Of Record - RE/MAX One Group
204.233.9396 - Brokers@RemaxOneGroup.com
Tracy Cendou
Hi! I'm Tracy,
Whether a first time home buyer, upgrading, flipping or selling, I want to be by your side every step of the way. If you're looking to make the most from the sale of your home or trying to get the best value on a purchase, I will make certain to personalize and prioritize your needs. I realize the excitement and stress searching for a home can bring. I strive to assist my clients in achieving their goals while building meaningful relationships along the way.
How did I get here? I took business studies at Red River College after which I spent 14 years specializing in sales and customer service. During those years, I gained the experience, drive and work ethics that make me the REALTOR® I am today. I want to offer you a modern, reliable and pleasant real estate experience while keeping you informed step by step. I joined 204Homes at RE/MAX One Group in order to offer you what I bring, along with the backing of over 21 years combined real estate sales & marketing experience.
I'm known for my outgoing and energetic personality as well as my love for design, home décor and of course real estate.
Get a hold of me, let's grab a coffee and talk about your real estate goals.
Tracy Cendou