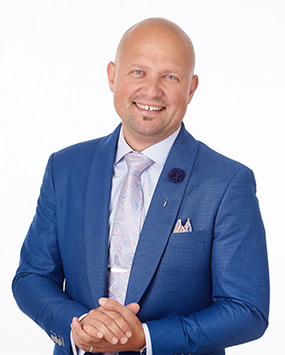 Sean Kirady - Broker Of Record - RE/MAX One Group
204.233.9396 - Brokers@RemaxOneGroup.com
Jed Regalado
I was born and raised in Winnipeg, Manitoba and grew up with a family of six. My aspirations were to be a police officer or fire fighter when I grew up. I loved the thought of doing good for the community. Although that never happened, I still learned to treat others as I would want to be treated, with respect and fairness. I promised myself to be polite, kind and understanding to anyone that I would meet.
I moved to Vancouver right out of high school and earned my culinary arts diploma. Cooking is a huge passion of mine. I worked as a chef for just under 10 years, and what I learned through my tenure is the importance of exceptional hospitality. Every single step from the moment you meet your host, to the service and product has to be carried out with the most possible care, and that is what keeps you coming back. I do my best to translate all of my past experiences into my career as a real estate agent, where you are the ones that matter the most!
When it comes to purchasing or selling your home, you can be comfortable knowing that my service is honest, straight forward and accommodating. I am looking forward to working with you!